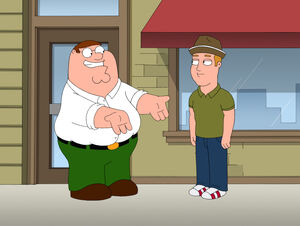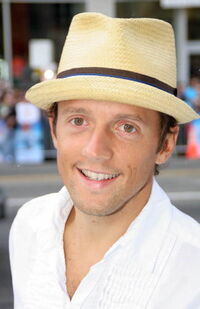 Jason Mraz (born June 23, 1977) is an American singer-songwriter, born and raised in Mechanicsville, Virginia. Mraz's stylistic influences include reggae, pop, rock, folk, jazz, and hip hop.
A figure resembling Jason Mraz can be seen at Paris Hilton's party in "I Dream of Jesus".
Mraz voiced "Some Guy with a Hat" in "April in Quahog", whom Peter Griffin thought was actually Mraz.
Ad blocker interference detected!
Wikia is a free-to-use site that makes money from advertising. We have a modified experience for viewers using ad blockers

Wikia is not accessible if you've made further modifications. Remove the custom ad blocker rule(s) and the page will load as expected.