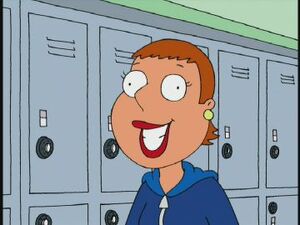 Jennifer was Meg Griffin's friend and a member of the Heaven's Helpers cult in "Chitty Chitty Death Bang". Wearing a jogging suit and a blank smile, she often would say positive and upbeat things out of the blue with a blank stare. She committed suicide by drinking the poisoned cult refreshments. She was voiced by Rachael MacFarlane.
Ad blocker interference detected!
Wikia is a free-to-use site that makes money from advertising. We have a modified experience for viewers using ad blockers

Wikia is not accessible if you've made further modifications. Remove the custom ad blocker rule(s) and the page will load as expected.