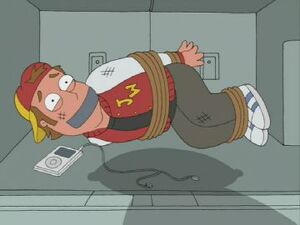 Jeremy was the boyfriend of LaDawn in "8 Simple Rules for Buying My Teenage Daughter". He is presumed dead by Stewie, after having been left in the trunk of Brian's Prius by Stewie for at least 2 weeks out of jealousy after discovering that Jeremy was LaDawn's boyfriend.
Jeremy was voiced by Seth Green.
Ad blocker interference detected!
Wikia is a free-to-use site that makes money from advertising. We have a modified experience for viewers using ad blockers

Wikia is not accessible if you've made further modifications. Remove the custom ad blocker rule(s) and the page will load as expected.