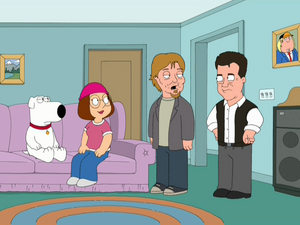 Jeremy James Miller (born October 21, 1976) is an American actor best known for his portrayal of Ben Seaver on Growing Pains and its two reunion movies. He also voiced Linus van Pelt in Happy New Year, Charlie Brown along with Chad Allen.
He appears as himself in "Not All Dogs Go To Heaven". Meg Griffin brought him in to substitute for TV brother Kirk Cameron so Brian would convert to Christianity.
Ad blocker interference detected!
Wikia is a free-to-use site that makes money from advertising. We have a modified experience for viewers using ad blockers

Wikia is not accessible if you've made further modifications. Remove the custom ad blocker rule(s) and the page will load as expected.