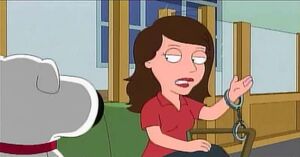 Jessica Leigh Stroup (born October 23, 1986) is an American actress and fashion model. Stroup is best known for her role as Erin Silver on The CW television series 90210, a spin-off to the original Beverly Hills, 90210. She is also known for starring in such feature length films such as Prom Night and The Hills Have Eyes 2.
She has a voice credit for "Friends of Peter G" and as Denise in "Tiegs for Two".
Ad blocker interference detected!
Wikia is a free-to-use site that makes money from advertising. We have a modified experience for viewers using ad blockers

Wikia is not accessible if you've made further modifications. Remove the custom ad blocker rule(s) and the page will load as expected.