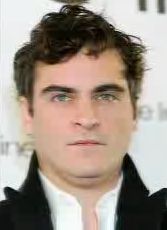 Joaquin Rafael Phoenix (born Joaquín Rafael Bottom, October 28, 1974) is a film actor, musician, and occasional rapper. Phoenix is from a family of performers which includes his older brother, the late River Phoenix.
River starred in Stand by Me as Chris Chambers, portrayed by Glenn Quagmire, as Quag Chambers, in the first segment of "Three Kings". At the end of the segment, Peter mentions a hair-lipped reminder of his greatness and cuts to a picture of Joaquin.
Ad blocker interference detected!
Wikia is a free-to-use site that makes money from advertising. We have a modified experience for viewers using ad blockers

Wikia is not accessible if you've made further modifications. Remove the custom ad blocker rule(s) and the page will load as expected.