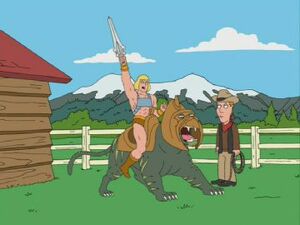 John Erwin (born December 5, 1936) is a voice actor known for voicing Morris the Cat and He-Man.
Erwin was also the voice of the henchman-character Beast Man and would on occasion do the voices of other supporting characters as well, such as Webstor and Ram-Man.
He provided the voice of Prince Adam / He-Man in "Brian the Bachelor".