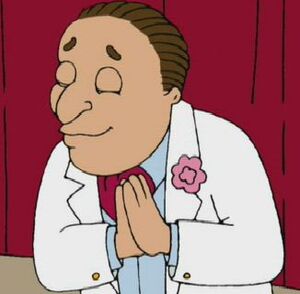 Johnny Muldoon was the piano player for Lois Griffin at Ye Old Pube, the bar owned by Peter Griffin in "Mind Over Murder".
Muldoon also appears in the audience at the theater in "The King Is Dead".
Ad blocker interference detected!
Wikia is a free-to-use site that makes money from advertising. We have a modified experience for viewers using ad blockers

Wikia is not accessible if you've made further modifications. Remove the custom ad blocker rule(s) and the page will load as expected.