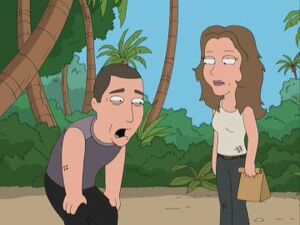 Katherine Anne "Kate" Austen is a fictional character on the ABC television series Lost, played by Canadian actress Evangeline Lilly.
Kate appears in "Baby Not On Board" when Matthew Fox is criticized for sounding like he's out of breath every time his character spoke. During the cutaway, he hyperventilates in a bag of Kate's feces.
Ad blocker interference detected!
Wikia is a free-to-use site that makes money from advertising. We have a modified experience for viewers using ad blockers

Wikia is not accessible if you've made further modifications. Remove the custom ad blocker rule(s) and the page will load as expected.