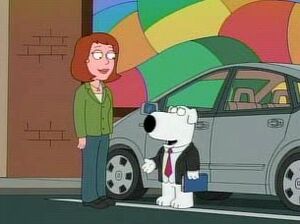 Kathy is the chaperon for the Rhode Island Society for Special Literary Excellence. She gives Brian Griffin an "award" for his novel, Faster Than the Speed of Love, in "Dog Gone".
Ad blocker interference detected!
Wikia is a free-to-use site that makes money from advertising. We have a modified experience for viewers using ad blockers

Wikia is not accessible if you've made further modifications. Remove the custom ad blocker rule(s) and the page will load as expected.