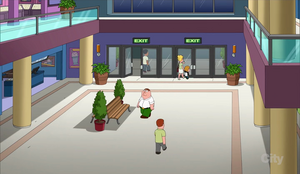 Kenneth Joseph "Ken" Marino (born December 19, 1968) is an American actor, comedian, director, and screenwriter, known for his work on MTV's The State, Marry Me, Burning Love, and Childrens Hospital.
Ken provides the voice of the announcer at the Quahog Mall in "The New Adventures of Old Tom".
Ad blocker interference detected!
Wikia is a free-to-use site that makes money from advertising. We have a modified experience for viewers using ad blockers

Wikia is not accessible if you've made further modifications. Remove the custom ad blocker rule(s) and the page will load as expected.