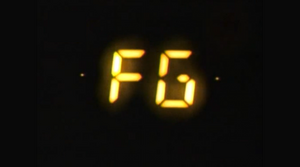 Kiefer William Frederick Dempsey George Rufus Sutherland (born December 21, 1966) is an Emmy and Golden Globe Award-winning Canadian television and film actor, well known for his role of Jack Bauer on 24. He also played Ace Merrill in the film Stand by Me.
In "Stu & Stewie's Excellent Adventure", the third segment of Stewie Griffin: The Untold Story, a sound-alike performs the voice-over during the recap of the previous episodes, in the same manner as the opening sequence of his show.
In the first "Three Kings" segment, parodying Stand by Me, his role as Merill is fulfilled by Adam West, and his posse includes George Wendt.
A fake promotional bumper for 24 is seen during "Peter's Progress". King Stewart III chastises it, telling it to do so on its own show. He appears in live action as Bauer.