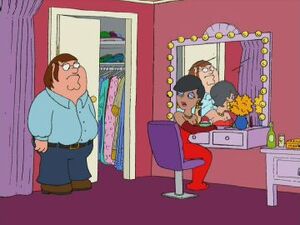 Leslie Uggams (born May 25, 1943) is an actress and singer, best known for her Tony Award-winning work in Hallelujah, Baby!.
Leslie provides her own voice in "Mind Over Murder" where it is revealed she and Peter Griffin dated. He dumped her because he found out she wasn't Lola Falana.
Ad blocker interference detected!
Wikia is a free-to-use site that makes money from advertising. We have a modified experience for viewers using ad blockers

Wikia is not accessible if you've made further modifications. Remove the custom ad blocker rule(s) and the page will load as expected.