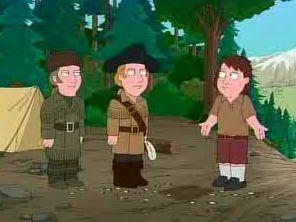 Meriwether Lewis (August 18, 1774 – October 11, 1809) was an American explorer, soldier, and public administrator, best known for his role as the leader of the Lewis and Clark Expedition, also known as the Corps of Discovery, with William Clark, whose mission was to explore the territory of the Louisiana Purchase. President Thomas Jefferson appointed him Governor of Upper Louisiana in 1806.
William Clark (August 1, 1770 – September 1, 1838) was an American explorer, soldier, Indian agent, and territorial governor. A native of Virginia, he would also grow up in pre-statehood Kentucky before later settling in what later became the state of Missouri. Along with Lewis, Clark led the Lewis and Clark Expedition of 1803 to 1806 across the Louisiana Purchase to the Pacific Ocean. Before the expedition, he served in a militia and the United States Army. Afterward he served in a militia and as governor of the Missouri Territory. From 1822 until his death in 1838, he served as Superintendent of Indian Affairs.
Lewis and Clark are annoyed by a guy whose purpose is to rip up maps to stall journeys in "Jerome Is the New Black".
They are also plagued by a guy that likes to tip canoes in "Leggo My Meg-O".
Lewis is voiced by Seth MacFarlane and Clark is voiced by Ralph Garman.