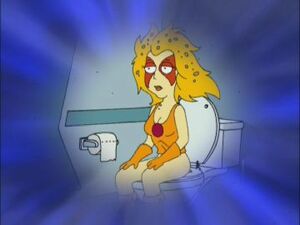 Lynne Lipton is an American film, stage, television and voice actress.
She is best remembered for providing most of the voices of the female characters on the popular 1980s animated series ThunderCats. She voiced Luna of the Lunatacs, Willa, Queen of the Warrior Maidens, Female Unicorn Guardian, Wilykit, Mandora and Cheetara.
She reprised her role as Cheetara in Stewie Griffin: The Untold Story.
Ad blocker interference detected!
Wikia is a free-to-use site that makes money from advertising. We have a modified experience for viewers using ad blockers

Wikia is not accessible if you've made further modifications. Remove the custom ad blocker rule(s) and the page will load as expected.