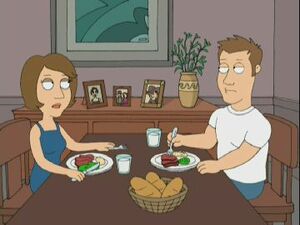 Margaret Ruth "Maggie" Gyllenhaal (born November 16, 1977) is an American stage and screen actress. She is the daughter of director Stephen Gyllenhaal and screenwriter Naomi Foner Gyllenhaal (née Achs) and the older sister of actor Jake Gyllenhaal. She made her screen debut when she began to appear in her father's films. Gyllenhaal later achieved recognition in a supporting role in the indie cult hit Donnie Darko (2001). She made her break-through role in the 2002 sadomasochistic comedy Secretary, for which she received critical acclaim and a Golden Globe nomination.
Gyllenhaal has appeared in an eclectic range of films, including the indie film Sherrybaby (2006), for which she was nominated for a Golden Globe, the romantic comedy Trust the Man (2006) and big-budget films such as World Trade Center (2006) and The Dark Knight (2008). Gyllenhaal has also appeared in theatrical plays, including Closer (2000) and television productions including Strip Search (2004).
She appears with brother Jake in "Movin' Out (Brian's Song)" in a debate over which is the worst actor in the family. Their father, Stephen, puts an end to it stating that they're both dismal actors.
Maggie is voiced by Alex Borstein.