Site Updates

News

What should I do?

Never been here before? Check out the Introduction page for a bit of information on how to get started here at Family Guy Wiki.


Go to Introduction

Want to help out the community? Head to Spooner Street to help see what various projects are in the works and what pages need help.


Go to Spooner Street

Editing Family Guy Wiki is easy, and requires no HTML knowledge. Instead, we use a simpler system supported by MediaWiki. Drop in and see how easy it is to use Family Guy Wiki.


Go to Sandbox to practice editing.

Peter's Lost Youth aired March 26th, 2017 at 9:00/8:00C on FOX


Peter gets jealous of Lois when she upstages him at a Red Sox fantasy baseball camp. Meanwhile, Stewie runs away from home when Meg is left to babysit him.

Saturated Fat Guy aired March 19th, 2017 at 9:00/8:00C on FOX


In an attempt to avoid eating the healthy food that Lois forces him to eat, Peter opens up his own food truck with fattening foods. Meanwhile, Meg joins a roller derby team, despite Chris thinking it's too dangerous.

Watch The Latest Episodes Here



The Peter Principal airs April 30th, 2017 at 9:00/8:00C on FOX

Peter becomes the temporary principal at the high school, and Meg uses his new power to get even with her bullies. Meanwhile, Brian and Stewie open a bed & breakfast that quickly turns into a brothel.
TBA airs May 21st, 2017 at 9:00/8:00C on FOX

TBA
TBA airs May 21st, 2017 at 9:30/8:30C on FOX

TBA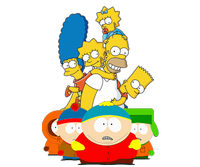 Ad blocker interference detected!
Wikia is a free-to-use site that makes money from advertising. We have a modified experience for viewers using ad blockers

Wikia is not accessible if you've made further modifications. Remove the custom ad blocker rule(s) and the page will load as expected.