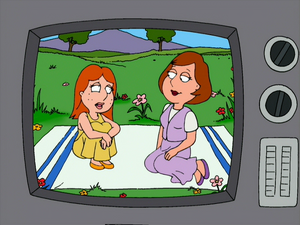 Mary Scheer (born March 19, 1963) is an American actress and comedienne. She is best known as one of the original cast members of the sketch comedy series MADtv and for playing Freddie's mother, Marissa Benson, on iCarly.
Mary provides assorted voices, including "Brian: Portrait of a Dog" where she provided the voices of Mary Bradford in the Eight is Enough and Angela Lansbury in the Murder, She Wrote parodies, and the mother in the feminine hygiene commercial
Ad blocker interference detected!
Wikia is a free-to-use site that makes money from advertising. We have a modified experience for viewers using ad blockers

Wikia is not accessible if you've made further modifications. Remove the custom ad blocker rule(s) and the page will load as expected.