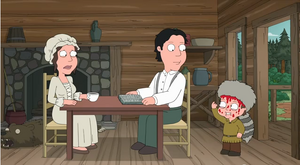 Max Charles (born August 18, 2003) is an American child actor, known for his appearances in the 2012 film The Three Stooges, a young Peter Parker in The Amazing Spider-Man and DreamWorks Animation's Mr. Peabody & Sherman.
Max provides assorted voices in Family Guy, including young Davy Crockett in "Bigfat" and Timmy in "12 and a Half Angry Men".
Ad blocker interference detected!
Wikia is a free-to-use site that makes money from advertising. We have a modified experience for viewers using ad blockers

Wikia is not accessible if you've made further modifications. Remove the custom ad blocker rule(s) and the page will load as expected.