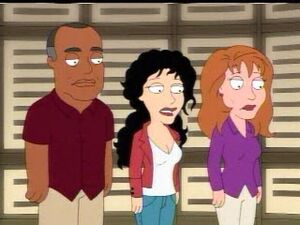 Michael Dorn (born December 9, 1952) is an American actor best known for his role as the Klingon Commander Worf in multiple Star Trek shows and films.
He appears as Worf in "Peter's Got Woods" and in It's A Trap!. He also appears as himself at the Star Trek Convention and spends the day with Stewie Griffin in "Not All Dogs Go To Heaven".
Ad blocker interference detected!
Wikia is a free-to-use site that makes money from advertising. We have a modified experience for viewers using ad blockers

Wikia is not accessible if you've made further modifications. Remove the custom ad blocker rule(s) and the page will load as expected.