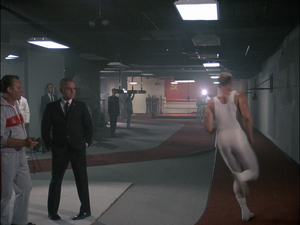 Michael Pataki (January 16, 1938 – April 15, 2010) was an American character actor, known for his roles in Rocky IV, Halloween 4: The Return of Michael Myers, Star Trek, Combat!, Rawhide, Batman, Mission: Impossible, Happy Days, Little House on the Prairie and Star Trek: The Next Generation.
Michael appears and is given a voice credit for archive footage of his character Nicoli Koloff from Rocky IV used in "Something, Something, Something, Dark Side".
Ad blocker interference detected!
Wikia is a free-to-use site that makes money from advertising. We have a modified experience for viewers using ad blockers

Wikia is not accessible if you've made further modifications. Remove the custom ad blocker rule(s) and the page will load as expected.