Mila Kunis
Talk

8
4,839pages on
this wiki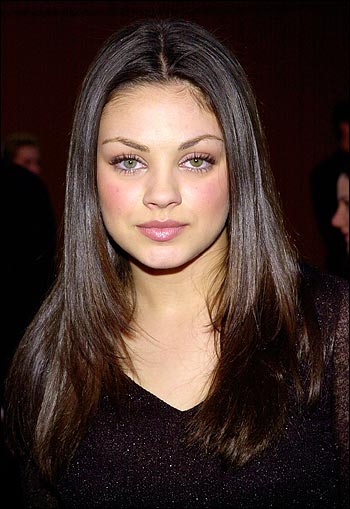 Milena "Mila" Kunis (born Milena Markivna Kunis August 14, 1983) is an American actress. Her television work includes the role of Jackie Burkhart on That '70s Show and the voice of Meg Griffin on the animated series Family Guy, taking over for Lacey Chabert starting in the second production season. She has also played roles in film, such as Forgetting Sarah Marshall, Max Payne, Friends with Benefits and Ted. In 2010, she won the Marcello Mastroianni Award for Best Young Actor or Actress at the 67th Venice International Film Festival for her performance as Lily in Black Swan. She was also nominated for a Golden Globe for her Black Swan role. Kunis can also be heard as the voice of several characters on the Adult Swim show Robot Chicken. Kunis is also the female lead of Seth MacFarlane's live-action directorial debut 2012 film Ted.
According to the DVD commentary of the third Stewie Griffin: The Untold Story segment "Stu & Stewie's Excellent Adventure", Kunis claims that one of the reasons her one-time boyfriend, Macaulay Culkin likes her is because of her role on Family Guy; he is a big fan of the show. She goes on to say that it was because of Culkin that she actually sat down and watched the show, having never done so before. The two broke up in late 2010.
Other than Meg herself, Kunis has only voiced characters made in Meg's likeness, such as Meg Peterson.
She is self-admittedly a horrible singer, so Tara Strong took over for her when Meg was lead singer of Meg and the Griffins in "Don't Make Me Over". However, she finally sang as Meg in "Road to the North Pole". Her singing has been referenced in That 70's Show, but only as her character 'Jackie'.
In It's A Trap!, her name is Hutt for "Put him in.".