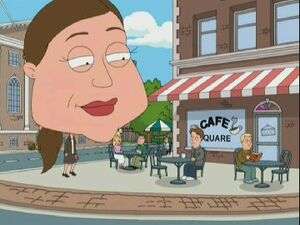 Minnie Driver (born Amelia Fiona J. Driver; 31 January 1970) is a British actress and singer-songwriter. She was nominated for an Academy Award for Best Supporting Actress for her performance in the 1997 film Good Will Hunting, as well as for an Emmy Award and a Golden Globe for her work in the television series The Riches.
In "Saving Private Brian", her director attempted to fit her extremely oversized head on the screen but had great difficulty.
Ad blocker interference detected!
Wikia is a free-to-use site that makes money from advertising. We have a modified experience for viewers using ad blockers

Wikia is not accessible if you've made further modifications. Remove the custom ad blocker rule(s) and the page will load as expected.