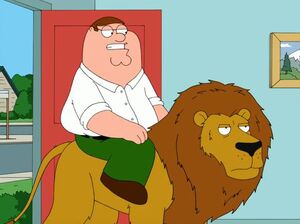 Montecore is a lion that Peter Griffin picks up at the zoo before the world is set to end in "April in Quahog". The zoo initially refuses to let him have the lion but he got it with no problem after showing up with a shotgun.
Ad blocker interference detected!
Wikia is a free-to-use site that makes money from advertising. We have a modified experience for viewers using ad blockers

Wikia is not accessible if you've made further modifications. Remove the custom ad blocker rule(s) and the page will load as expected.