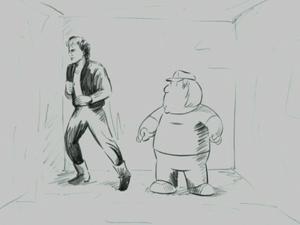 Morten Harket (born 14 September 1959) is the lead singer of the Norwegian synthpop band a-ha, who have released nine studio albums and topped the charts in several countries after their breakthrough hit "Take on Me" in 1985. Harket has also released four solo albums.
In the music video for "Take on Me", Harket played the protagonist. When the music video is recreated in "Breaking Out is Hard to Do", he takes Chris Griffin on the trip that Bunty Bailey took in the original.
Ad blocker interference detected!
Wikia is a free-to-use site that makes money from advertising. We have a modified experience for viewers using ad blockers

Wikia is not accessible if you've made further modifications. Remove the custom ad blocker rule(s) and the page will load as expected.