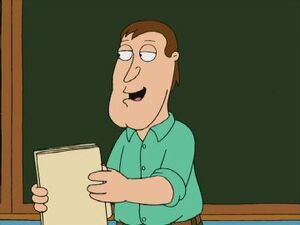 Mr. Hanson was a character who appeared in "I Am Peter, Hear Me Roar". He attended the same sensitivity training camp as Peter Griffin that was hosted by Gloria Ironbachs. He played the role of supervisor during the role-playing game to demonstrate office relationships.
Ad blocker interference detected!
Wikia is a free-to-use site that makes money from advertising. We have a modified experience for viewers using ad blockers

Wikia is not accessible if you've made further modifications. Remove the custom ad blocker rule(s) and the page will load as expected.