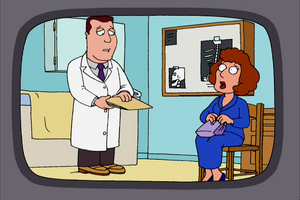 Mrs. Lipstein is a character in a commercial in "Holy Crap". When her doctor tells her that her tumor is malignant and she only has six months to live, she gasps before the screen cuts to "Got Milk?"
Ad blocker interference detected!
Wikia is a free-to-use site that makes money from advertising. We have a modified experience for viewers using ad blockers

Wikia is not accessible if you've made further modifications. Remove the custom ad blocker rule(s) and the page will load as expected.