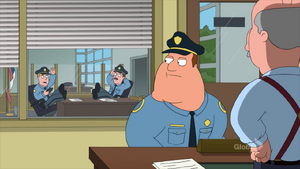 Officers Grant and Casey are assigned to the case to find Bobby Briggs after he escapes from police custody in "Joe's Revenge". Joe demands to be put on the case as Bobby was the one who paralyzed him but the chief refuses, citing that Joe is too close to the case on a personal level, while Grant and Casey are the farthest officers from it.
Ad blocker interference detected!
Wikia is a free-to-use site that makes money from advertising. We have a modified experience for viewers using ad blockers

Wikia is not accessible if you've made further modifications. Remove the custom ad blocker rule(s) and the page will load as expected.