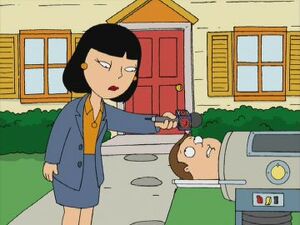 Paul Lewis is a boy in an iron lung in "Ready, Willing, and Disabled". He is a classmate of Chris Griffin at Buddy Cianci Junior High School. Spooner Street hosts a car wash where they raise enough money to help him get the liver transplant he needs. He says he is looking forward to playing baseball.
Ad blocker interference detected!
Wikia is a free-to-use site that makes money from advertising. We have a modified experience for viewers using ad blockers

Wikia is not accessible if you've made further modifications. Remove the custom ad blocker rule(s) and the page will load as expected.