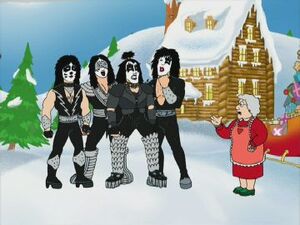 Paul Stanley (Stanley Eisen) born on January 20, 1952 in Queens,New York City, New York is the lead singer and guitarist for the rock band KISS. He appeared on Family Guy with his bandmates in "A Very Special Family Guy Freakin' Christmas" and "Road to Europe"
Ad blocker interference detected!
Wikia is a free-to-use site that makes money from advertising. We have a modified experience for viewers using ad blockers

Wikia is not accessible if you've made further modifications. Remove the custom ad blocker rule(s) and the page will load as expected.