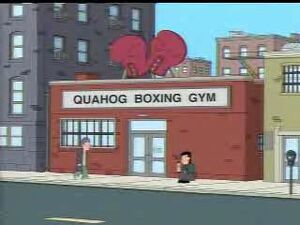 Ashamed by the fact that his own son got beaten up by a girl, Peter takes Stewie to the Quahog Boxing Gym to learn how to be a man in "Stew-Roids". One of the instructors at the gym gives Peter some steroids to give to Stewie, who becomes incredibly buff and macho as a result.
Ad blocker interference detected!
Wikia is a free-to-use site that makes money from advertising. We have a modified experience for viewers using ad blockers

Wikia is not accessible if you've made further modifications. Remove the custom ad blocker rule(s) and the page will load as expected.