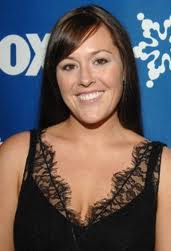 Rachael MacFarlane is an American voice actress and is the sister of Family Guy creator and producer, Seth MacFarlane. She was the original voice of Meg Griffin, voicing her in the Pilot Pitch. She currently voices many female characters, notably Olivia. In "The Former Life of Brian", she provided the voice of a teenage Tracy Flannigan. She also voices Hayley Smith on American Dad!.
Ad blocker interference detected!
Wikia is a free-to-use site that makes money from advertising. We have a modified experience for viewers using ad blockers

Wikia is not accessible if you've made further modifications. Remove the custom ad blocker rule(s) and the page will load as expected.