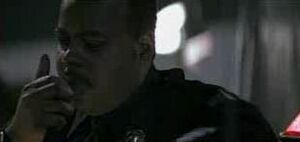 Reginald VelJohnson (born August 16, 1952) is an American actor of film, stage and television, best known for his role as Carl Winslow on the sitcom Family Matters, where he was the only cast member to appear in every single episode. He was also LAPD Sgt. Al Powell in the film Die Hard (1988) and its sequel Die Hard 2 (1990).
VelJohnson voices his character in a live-action clip from the movie Die Hard in "Brian's Got a Brand New Bag".
Ad blocker interference detected!
Wikia is a free-to-use site that makes money from advertising. We have a modified experience for viewers using ad blockers

Wikia is not accessible if you've made further modifications. Remove the custom ad blocker rule(s) and the page will load as expected.