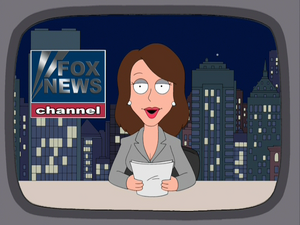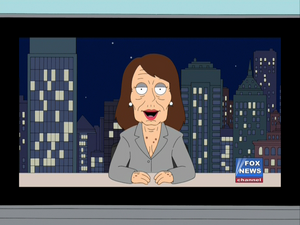 Rhonda Latimer is a fictitious news anchor for Fox News Channel in "FOX-y Lady". She was originally the object of Peter Griffin and his friends' fantasies but when high definition reveals just how old and unattractive she is, she is sent off to do stories from Guantánamo Bay. The vacancy she leaves inspires Lois Griffin to get back into journalism.
Rhonda is voiced by Sharon Tay.
Ad blocker interference detected!
Wikia is a free-to-use site that makes money from advertising. We have a modified experience for viewers using ad blockers

Wikia is not accessible if you've made further modifications. Remove the custom ad blocker rule(s) and the page will load as expected.