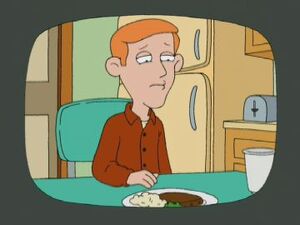 Richard "Richie" Cunningham is a fictional character played by Ron Howard on the sitcom Happy Days. He was the brother of Joanie Cunningham and Chuck Cunningham, and friend to The Fonz, Ralph Malph, and Warren "Potsie" Weber.
In "The Son Also Draws", in an episode of the show, he admits he has a homosexual attraction to Potsie.
Richie is voiced by Wally Wingert.