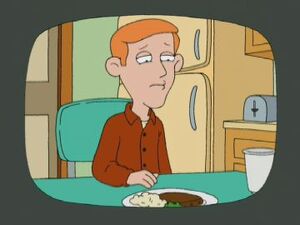 Richard "Richie" Cunningham is a fictional character played by Ron Howard on the sitcom Happy Days. He was the brother of Joanie Cunningham and Chuck Cunningham, and friend to The Fonz, Ralph Malph, and Warren "Potsie" Weber.
In "The Son Also Draws", in an episode of the show, he admits he has a homosexual attraction to Potsie.
Richie is voiced by Wally Wingert.
Ad blocker interference detected!
Wikia is a free-to-use site that makes money from advertising. We have a modified experience for viewers using ad blockers

Wikia is not accessible if you've made further modifications. Remove the custom ad blocker rule(s) and the page will load as expected.