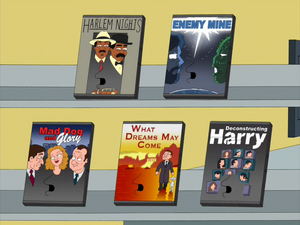 Robert De Niro, Jr. (born August 17, 1943) is an American actor, director, and producer.
De Niro appears on the DVD cover of Mad Dog and Glory in "Brian's Got a Brand New Bag".
Peter suggests tossing a baseball at Chris to bring him out of a catatonic state in "Boy (Dog) Meets Girl (Dog)" just as Robin Williams did to De Niro in Awakenings.