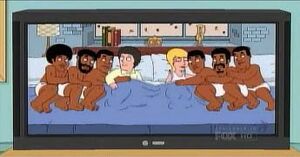 Shelley Lee Long (born August 23, 1949) is an American actress best known for her role as Diane Chambers in the sitcom Cheers, for which she won the Emmy Award for Outstanding Lead Actress and two Golden Globe Awards for Best Actress.
Shelley Long reprised her film role of Carol Brady in "Excellence in Broadcasting".
Ad blocker interference detected!
Wikia is a free-to-use site that makes money from advertising. We have a modified experience for viewers using ad blockers

Wikia is not accessible if you've made further modifications. Remove the custom ad blocker rule(s) and the page will load as expected.