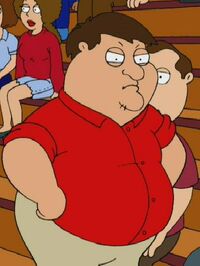 The Soccer Mom is a very masculine woman, who Peter Griffin mistook for a man in "Mind Over Murder". She is the mother of one of the boys on the soccer team and a newborn baby she delivered after Peter punched her.
She is also seen in "Fifteen Minutes of Shame" in the audience of Diane!.
She is voiced by Alex Rocco.
Ad blocker interference detected!
Wikia is a free-to-use site that makes money from advertising. We have a modified experience for viewers using ad blockers

Wikia is not accessible if you've made further modifications. Remove the custom ad blocker rule(s) and the page will load as expected.