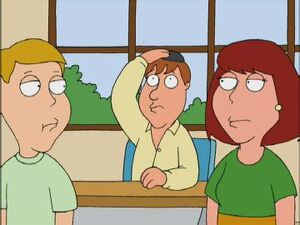 Steinberg is the last name of a classmate of Chris Griffin's. He appears in the episode If I'm Dyin', I'm Lyin' and is Jewish. He is constantly told by the ignorant Mr. McCloud to take off his yarmulke, which McCloud believes is a regular hat. In most schools, hats are disallowed in class.
Ad blocker interference detected!
Wikia is a free-to-use site that makes money from advertising. We have a modified experience for viewers using ad blockers

Wikia is not accessible if you've made further modifications. Remove the custom ad blocker rule(s) and the page will load as expected.