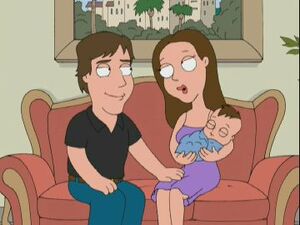 Suri Cruise is the daughter of Tom Cruise and Katie Holmes.
She is seen in "Lois Kills Stewie" as an infant. When mom Holmes escapes, she uses Suri to knock Tom out and abandons her, leaving Suri with Tom.
She is on the list of celebrities Peter Griffin doesn't like in "420"