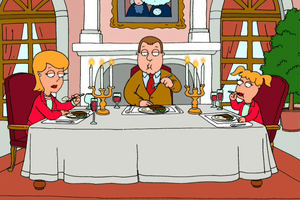 Suzie Plakson (born June 3, 1958) is an American actress, singer, writer, poet, and artist, perhaps best known for her role as Meg Tynan in the sitcom Love & War and ultimately played four characters on various Star Trek series.
Suzie has assorted voice credits in "The Son Also Draws" and "A Hero Sits Next Door", including as Margaret in the former and as a Calvin Klein model in the latter.
Ad blocker interference detected!
Wikia is a free-to-use site that makes money from advertising. We have a modified experience for viewers using ad blockers

Wikia is not accessible if you've made further modifications. Remove the custom ad blocker rule(s) and the page will load as expected.