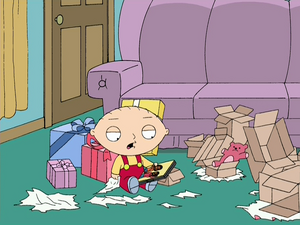 Tamera Darvette Mowry is an NAACP Image Award winning American actress. She first gained fame for her role opposite her identical twin sister Tia Mowry in the sitcom Sister, Sister. She has starred in the Disney Channel Original Movie Twitches and its sequel, Twitches Too.
A DVD of Sister, Sister was given to Meg Griffin as a birthday present in "Peter's Two Dads"
She provided the voice of Esther in "Peter's Daughter", "Barely Legal", and "Mother Tucker".
Ad blocker interference detected!
Wikia is a free-to-use site that makes money from advertising. We have a modified experience for viewers using ad blockers

Wikia is not accessible if you've made further modifications. Remove the custom ad blocker rule(s) and the page will load as expected.