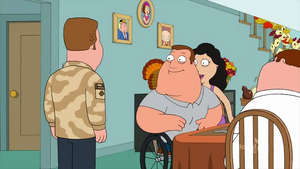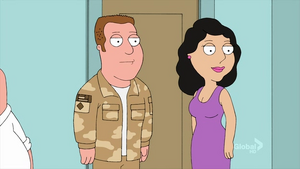 When Joe asks what happened to Kevin, the next shot shows Kevin wearing tanned pants as opposed to him wearing dark blue pants in the episode.
When Kevin partially closes his vest after exposing his Ed Hardy t-shirt, the words clearly disappear.
Ad blocker interference detected!
Wikia is a free-to-use site that makes money from advertising. We have a modified experience for viewers using ad blockers

Wikia is not accessible if you've made further modifications. Remove the custom ad blocker rule(s) and the page will load as expected.