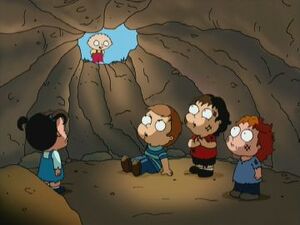 The Club of Forgotten Children is a group of toddlers who fell for the trap that Stewie Griffin made in the sandbox prior to "Dammit Janet!". To spring the trap he has made, he directs the toddlers to fetch a pail. As they do so, they fall in. As the amount of children who fell for it accumulated, they began to form their own society.
Ad blocker interference detected!
Wikia is a free-to-use site that makes money from advertising. We have a modified experience for viewers using ad blockers

Wikia is not accessible if you've made further modifications. Remove the custom ad blocker rule(s) and the page will load as expected.