The episode's title is taken from the book The Sun Also Rises by Ernest Hemingway.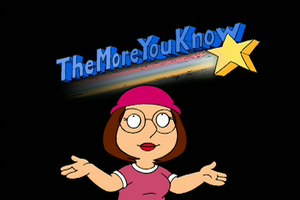 Peter's ancestor, Chief Grand Cherokee a reference to the Jeep Grand Cherokee automobile, does a rain dance to the "Neutron Dance".
After hearing that Lois has gambled the family car away, he says, "Ok, I'm not gonna panic, I just need to go back into the casino and find a high roller who will pay a million dollars to sleep with my wife," which is a reference to the movie Indecent Proposal.
At the end of the episode, Lois, Stewie, Meg, and Peter parody NBC's public service announcements aimed at children and young adults The More You Know.
Ad blocker interference detected!
Wikia is a free-to-use site that makes money from advertising. We have a modified experience for viewers using ad blockers

Wikia is not accessible if you've made further modifications. Remove the custom ad blocker rule(s) and the page will load as expected.