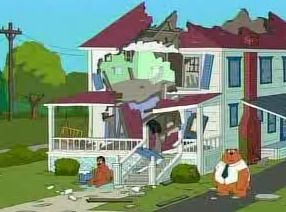 Tim is Cleveland Brown's new neighbor on The Cleveland Show who just happens to be a bear.
On Family Guy he made a cameo appearance in "Spies Reminiscent of Us", stating he didn't understand the recurring gag of Cleveland taking baths during crazy shenanigans.
Tim portrays Wicket, one of the Ewoks in It's A Trap!.
He is voiced by Seth MacFarlane.
Quagmire comments of Seth's handing of the voice of Tim off to others in "He's Bla-ack!".
---
See Tim on The Cleveland Show Wiki
Ad blocker interference detected!
Wikia is a free-to-use site that makes money from advertising. We have a modified experience for viewers using ad blockers

Wikia is not accessible if you've made further modifications. Remove the custom ad blocker rule(s) and the page will load as expected.