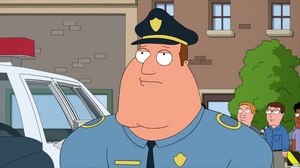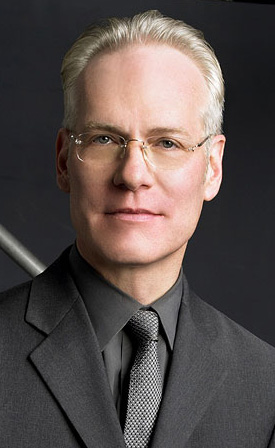 Timothy M. "Tim" Gunn (born July 29, 1953) is an American fashion consultant and television personality. He was on the faculty of Parsons The New School for Design from 1982 to 2007 and was chair of fashion design at the school from August 2000 to March 2007, after which he joined Liz Claiborne as its chief creative officer. He is well known as on-air mentor to designers on the reality television program Project Runway. Gunn's popularity on Project Runway led to his spin-off show, Bravo's Tim Gunn's Guide to Style, as well as his book A Guide to Quality, Taste and Style.
Tim Gunn voices himself in "Save the Clam" as a voice in Joe's head that agrees with Peter and Quagmire's occupation of The Drunken Clam. Joe's response is to note that he has to get that guy out of his head.
Ad blocker interference detected!
Wikia is a free-to-use site that makes money from advertising. We have a modified experience for viewers using ad blockers

Wikia is not accessible if you've made further modifications. Remove the custom ad blocker rule(s) and the page will load as expected.