Jonathan M. Sweet, born September 13, 1975, in Chiicago, is an American horror author. He credits as his influences Stephen King, Gelett Burgess, and Roger Hargreaves, as well as The Three Stooges, Tex Avery, He-Man, and the Whammy.
His acerbic and often darkly comedic writing has been likened to that of Robert Bloch and Joe Lansdale.
Most of his stories are set in small Southern towns and college campuses. Many are heavily semi-autobiographical and deal with loss, such as getting fired from a job, the death of a family member, or dealing with a bad breakup.Sweet currently lives in the Missouri Bootheel with his family, the pastoral setting which inspires his work.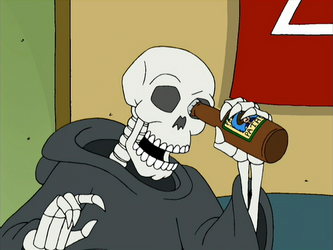 Sweet's screen name comes from a Pinky and the Brain short, "Puppet Rulers", in which Brain, posing as a kiddie-show host, called himself, "The Iconoclast, an unconventional eccentric who marches to the beat of a different drummer".
Sweet has authored several books, including Postcards of the Hanging and Tiresias, a number of short stories, and acts as editor, writer and artist of The Belch Dimension Comics, distributed monthly. He has recently released his first trade paperback compiling some of his cartoons.