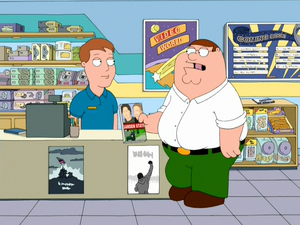 Video World is a DVD rental store in "Back to the Woods". Peter couldn't rent Garden State without a Picture ID which had been stolen by James Woods. He later found out he was better off because the guy behind him who did died because of it.
Ad blocker interference detected!
Wikia is a free-to-use site that makes money from advertising. We have a modified experience for viewers using ad blockers

Wikia is not accessible if you've made further modifications. Remove the custom ad blocker rule(s) and the page will load as expected.